Eric Omondi's new appeal to Jimmy Gait, Daddy Owen, Mercy Masika & Kambua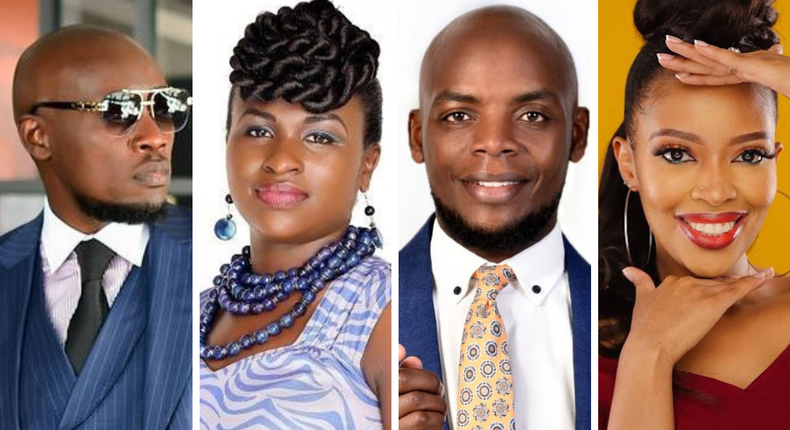 Eric Omondi says these four gospel musicians have a huge role to play because they are God's chosen ones.
Self-proclaimed president of African comedy Eric Omondi has sent a message to four prominent gospel musicians in Kenya.
Through a video on his Instagram account, the comedian has singled out Kambua, Daddy Owen, Jimmy Gait and Mercy Masika, asking them to focus on their primary purpose as ministers of the gospel.
"This is a message to Jimmy Gait, Daddy Owen, Mercy Masika and Kambua. God has called you to the nation," said Eric Omondi.
Omondi reminded the artists that they have a significant role because God has anointed them to do His work.
"Your purpose and calling are to preach the gospel of Christ to the four corners of the earth. There is a mantle upon your head. There is an anointing in your life, and God is calling you to reach out to the nations," Omondi said.
The controversial comedian further pointed out to the musicians that they have been called to take the word to the entire universe, not just their churches.
"God is not calling you to the church, but He is calling you to spread the gospel to the rest of the world", he noted.
Quoting a verse from the Bible, Eric noted that many have been called to the kingdom, but the four have been specially chosen.
"Mathew 28;19: Go therefore and make disciples of all nations, baptising them in the name of the Father, the Son, and the Holy Spirit.
"Many have been called, but you are chosen… I know you are ministers, but your higher calling is not in the church. It is to the nations of this world," Eric noted.
Pointing at specific artists, the funny man said gospel artists today trend for the wrong reasons and are part of why youths have lost their ways.
His remarks have so far seen him face backlash from famous gospel artists such as Jimmy Gait and Daddy Owen, who responded to his accusations immediately.
Other artists, such as Mercy Masika and Kambua, went on with their affairs, disregarding the statements by the comedian. After being put on the spot. Masika shared videos of her ministering at a local university.